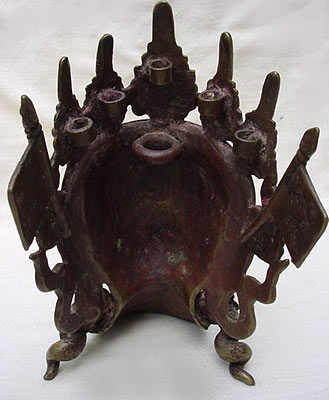 Click on the photo for a close up.

7. Copper Gilt Bodhisattva. 18th century, Nepal. 10" x 5 1/2". A copper statue mask made to be attached to a chariot during processions. Five loops in the back are made to hold small flags. The bodhisattva has a jeweled crown decorated with skulls and a serene expression. $750.


Home || The Catalog || Tibet Travel Update || Contact Us!